Good Morning Friends!
Today's guest, Juanita Aydlette is new to me and therefore, new to our blog and is brought to us by Class Act Books.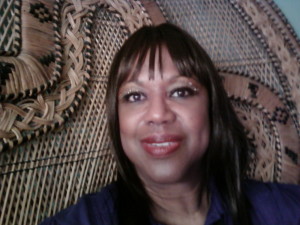 Juanita Aydlette was born in Shreveport, Louisiana. She presently resides in Garland, Texas with her husband and little dog. After many years of procrastinating, she decided to fulfill her life-long dream to become a published author.
It was after reading a series of novels that brought back memories of her childhood obsession with fairies, leprechauns, genies and unicorns, that she stepped out on faith and began her journey.
A year later, she has completed her present novel "IT'S IN THE BLOOD", a love story full of mystery, intrigue and magic. The upcoming sequel "BLOOD TIES" continues the saga that plagues the lives of the Caiubi family. BLOOD TIES is targeted for release in 2017.
Find out more about Juanita at:
Twitter: @Juanita Aydlette
Nice to meet you, Juanita! Now let's see what thoughts Juanita has to share with us...
First of all, I'd like to say, thank you for having me.
Today, I would like to talk about how I go completely blank when I'm asked to talk about anything I want. I'm very good at answering specific questions, so a Q&A session works best for me. I think it's because, when I'm given the opportunity to talk about anything I want, it'll most likely be about my pets or dogs in general. I never had any kids and my dogs are great substitutes.
I have two small dogs—which is a bit unusual for me. I've always had big dogs in the past, but little dogs are so entertaining. Now, I have two females, a yorkie mix and a shih tzu. They are both rescues; one eight months ago and the other, one month ago. They love each other and they play around the clock.
I work for a vet, which has been my most fulfilling job. I get to play with a lot of different furry critters with different personalities. This keeps me from wanting to bring home every stray that happens to wind up at the clinic. I've had to witness some very sad moments also, when it comes to an owner having to make the ultimate decision when a pet is sick and suffering. I grieve for them, as if they were my own pets.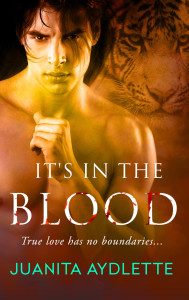 Being a pet owner has about as many challenges as being a parent, because you have this living, breathing life depending on you for its every need. Pets are very loyal family members, loving you unconditionally. They don't care how young or old you are, or the color of your skin.
I truly admire all the families who've taken on the challenge of fostering pets until they can find a fur-ever home.
How sweet! I'm sure many of our visitors can relate. I'm a pet lover too and have a German Shepherd :-)
Until next time...take care and God Bless!
PamT