Hello Friends,
As promised, today's spotlight is fellow author and friend, Tannie Ortiz Lopez and her book The Window to My Soul, My Walk with Jesus.
Tannia E. Ortiz-Lopés is a book reviewer, a song-writers, inspirational poet, and writer by profession, a mother by choice, and a wife by the covenant of marriage. She was born in Guayama, Puerto Rico and currently lives in Germany with her husband and two sons. From 1988 until the year 2000 she participated in the following Spanish poetry anthologies published by "El Editor Interamericano" located in Buenos Aires, Argentina; "Americanto"(1988),"Poetas Hispanoamericanos Contemporaneos" (1989), "Patria Plural"(1990),"América Poética"(1992), and "Expoesía 2000"(1996). These poems were published under the pen name of Thánatos Lopés.
On 2004, the author published her first free-style inspirational poetry book, The Window To My Soul, My Walk With Jesus, with Tate Publishing under the pen name of Mary Magdalene. In March 2006, the book was voted "Best Poetry Book" by www.christianstoryteller.com The book could be purchased directly from the publisher at www.tatepublishing.com and at all major online stores worldwide.
On 2007, the author published her poetry and stories at "Storytime Tapestry Newsletter"and "Wt In Spirit" Christian Magazine, both located in Canada. Since Summer 2007, the author writes book reviews for
http://www.catholicfiction.net/
.
To contact the author visit her website,"Time withTannia" (
http://timewithtannia.tripod.com/
).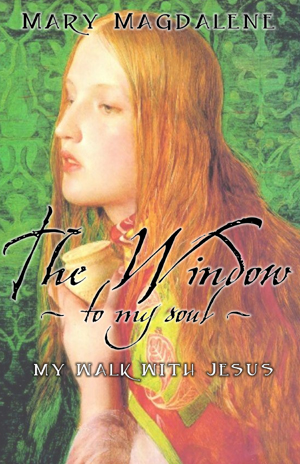 The Window to my soul, My Walk with Jesus
, is a remarkable and unique book of inspirational poetic prayers and meditations. The book is the author's profession of her love for Jesus and of thanks to God for the many gifts and talents that He has given her. It also expresses her deep gratitude for God's sending His only begotten Son to die for her sins and allowing her and many more to find peace in Christ and an open door back to heaven. It is a total surrender to the teachings and guidance of the Holy Spirit during the study of the Scriptures. These poetic prayers and reflections are the author's way of pouring out her heart and soul while meditating on God's Word and the marvellous daily miracles in her life.
What a pleasure to know Tannia!
That about wraps it up for this week's spotlight - REMEMBER, I'm over at
Lorean's Lore
today, drop by and see me!
Until later ~ Be Blessed!